Fresh & Radiant
The 2-in-1 Hydro Booster with a duo effect on the skin and anti-stress through aromatherapy is a clear serum. The active ingredients are quickly absorbed and build up moisture in the skin and relax the deep muscles. The combination of unique and patented active ingredients have shown their plumping effect against deep wrinkles in individual studies. The skin is deeply moisturized and natural collagen synthesis is stimulated.
The 13 essential oils from aromatherapy support mental balance, regenerate the skin, tone and clarify.
With the Hydro Booster you can give your skin back its natural shine and elasticity.
Organic and vegan.
Reduces wrinkles
The Hydro Booster has a wrinkle-reducing effect thanks to special hyaluronic acids, acmella oleracea and betaine. It relaxes the facial muscles, regenerates and activates the skin with caffeine, rose and lemon balm hydrosol and aloe vera. The skin feels fresh, firmer and velvety soft.
13 Essential Oils
Essential oils included: Bergamot, Orange (Sweet), Petitgrain, Grapefruit, Litsea Cubeba, Jasmine, Rose, Neroli, Vanilla, Hoholz, Sandalwood, Patchouli, Cedar - These have a calming effect on the skin and the scent and facilitate the absorption of active ingredients of the skin.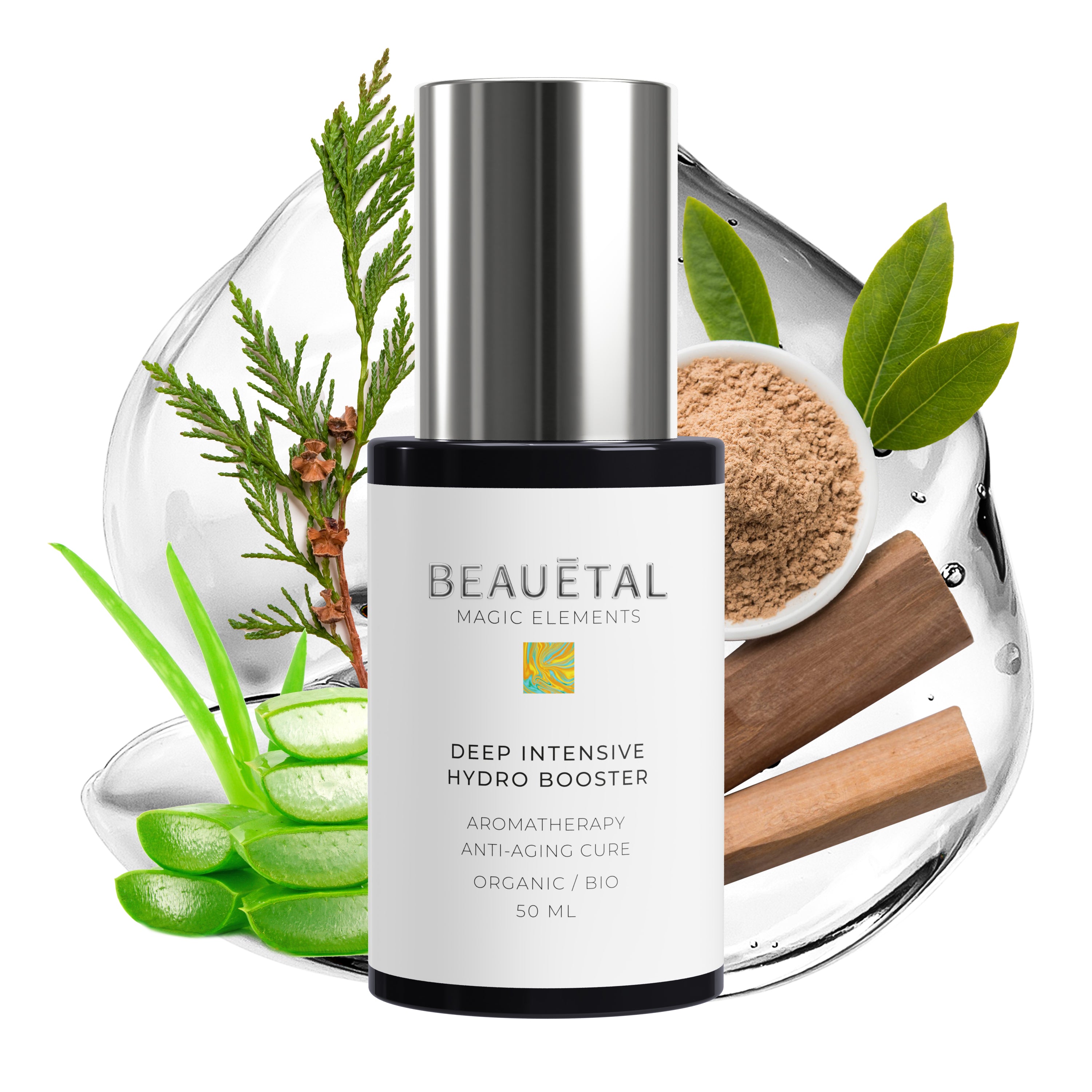 To the DEEP INTENSIVE HYDRO BOOSTER